Reticulation & Landscape Maintenance
Landscape Maintenance – Residential & Commercial
As well as supplying and installing reticulation and landscaping, we also have an extensive maintenance division, with 7 service vehicles on the road.
Commercial
We can provide reliable, cost-effective maintenance solutions for office complexes, retail facilities and other commercial complexes.
We support building and property managers by taking care of their property maintenance needs.
Government
We have the extensive resources, capabilities and personnel to expertly service the maintenance requests of government departments.
Our focus of delivering quality work, with the utmost level of safety, compliance and best-practice means that you can be confident we will deliver on time and provide consistent works.
We have maintenance contracts with retirement homes, schools, freeway service stations and with many real estate businesses within the Peel Region.
Peel Scape Solutions offer the following additional landscaping maintenance services:
Regular Reticulation Audits
Commercial Property Landscape Maintenance
Re-Planting
Garden Mulching
One-Off / Annual Garden Tidy-Ups
Fertilising & Soil Improvement
Spraying and Weed Control
Mowing & Whipper Snipping
Tree Trimming
Rubbish Collection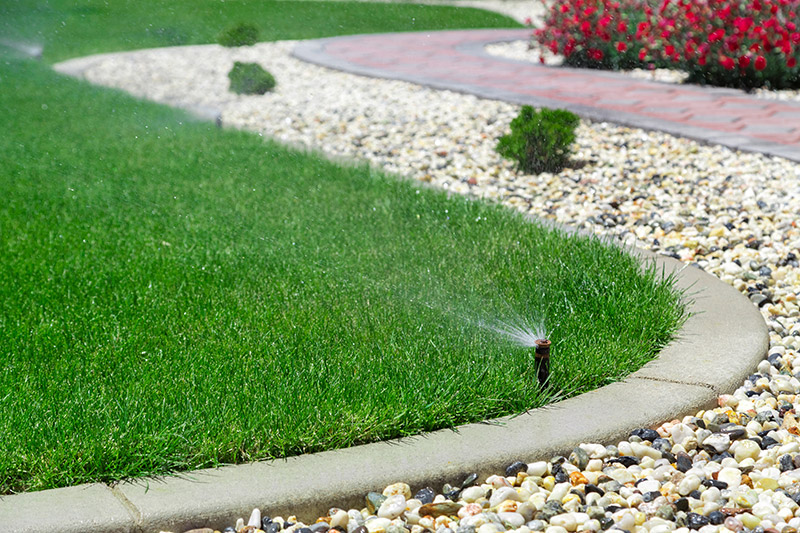 Reticulation Maintenance – Residential & Commercial
Peel Scape Solutions operates a professional and dependable reticulation maintenance division, with a dedicated Operations Manager overseeing our team of experienced Service Technicians. Our Technicians are equipped with fully stocked vehicles to provide immediate repairs and audits on-site to both domestic and commercial reticulation systems.
Our modern solenoid detecting equipment allows our Technicians to work quickly and efficiently in the field, minimising disruption to your garden and saving you money.
We pride ourselves on using only high quality products that offer our customers proven reliability, and a superior performance for years to come.
Our services include, but are not limited to:
Fault finding and assessment
Repairs to broken sprinklers and pipework
Locating solenoid valves
Repair / replacement of solenoid valves
Wire tracking
Repair / replacement of broken wires
Installation of new & replacement reticulation controllers
Alterations to existing reticulation systems
Repair / replacement of bore pumps
Pre-season maintenance checks
Reticulation inspections for vacating tenants
Setting / programming reticulation controllers
Converting mains reticulation systems to bore and vice versa
Why Choose Us?
I have used Peel Scape Solutions for reticulation installation, repairs and maintenance for the past twelve (12) months and found their service goes beyond the call of duty. Their service is prompt, efficient, professional yet friendly. Peel Scape Solutions guarantee their work and I have found that no job is too big or too small, for which their after sales/maintenance service is amazing. Their knowledge of the our business and what it requires is extremely high and I would be more than happy to recommend them for any job they feel is within the realms of their capability, and thank them for all they have done for me as a Property Manager.
Deb, Property Manager, Mandurah Estate Agency